R.M Public School has well planned School building which is specious and fully ventilated with pleasing architectural features. The school has been setup in a "Safe and Pollution –free" location, which is conducive to Teaching and Learning"  activity. Provision of the following "Extra – modern and Scientifically Approved" infrastructure makes the school a "Unique" one.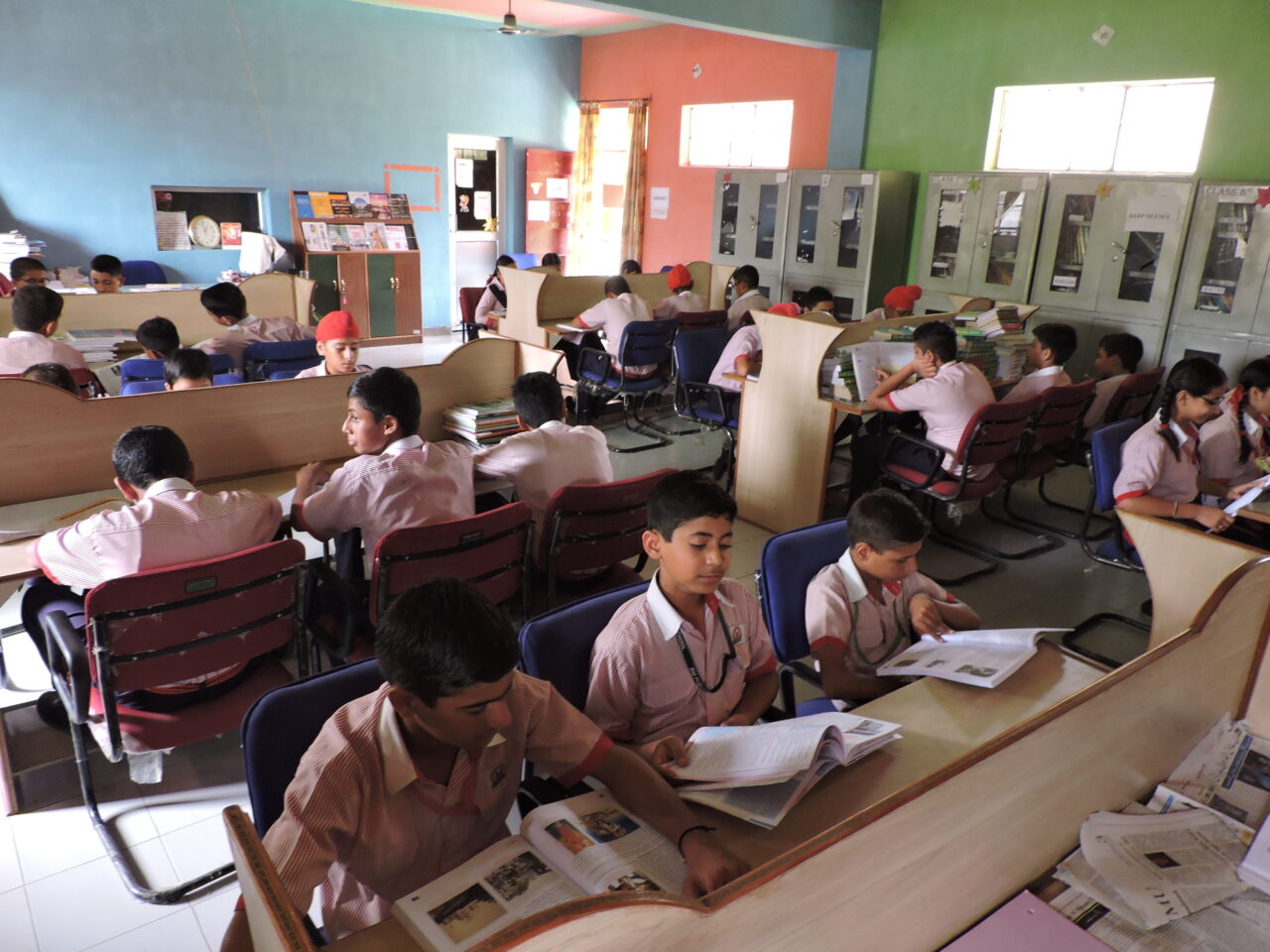 The School Library plays a "pivotal Role" in the academics  to introduce the students to the beautiful world of books and to inculcate good reading habits in the students. The school has two (02) well equipped  libraries :
The first one is for Primary and  Middle Wing,
The second one is for Secondary & Senior Secondary (10+2) Wing , both of which are fully automated by using the state of art of library management software and entire process of " Issue, Receipt, Accession and Generating reports etc. Fully computerized the library is well- Stocked with over six thousand (6000) books that cover all "Academic Subjects". There are also a  number of story books, Encyclopedias and General knowledge books covering all genres. A "Reference Section is always available for Teachers and Students.
Science Labs (Bio, Chemistry, Physics)
The science labs in the school are well equipped with apparatus, chemicals and provide first – hand experience of all "Practical Activities" to each student. These labs have a unique collection of charts, modes, slides and specimens as per the syllabus of each class. By working in the labs, students learn how to make  A Scientific Arguments,  Conducting Experiments, Reviewing them and developing logical reasoning.  25-30 students can be accommodated at  a time in each lab. There is a well qualified lab assistants who assist the teacher in demonstrating experiments  or apparatus for the students.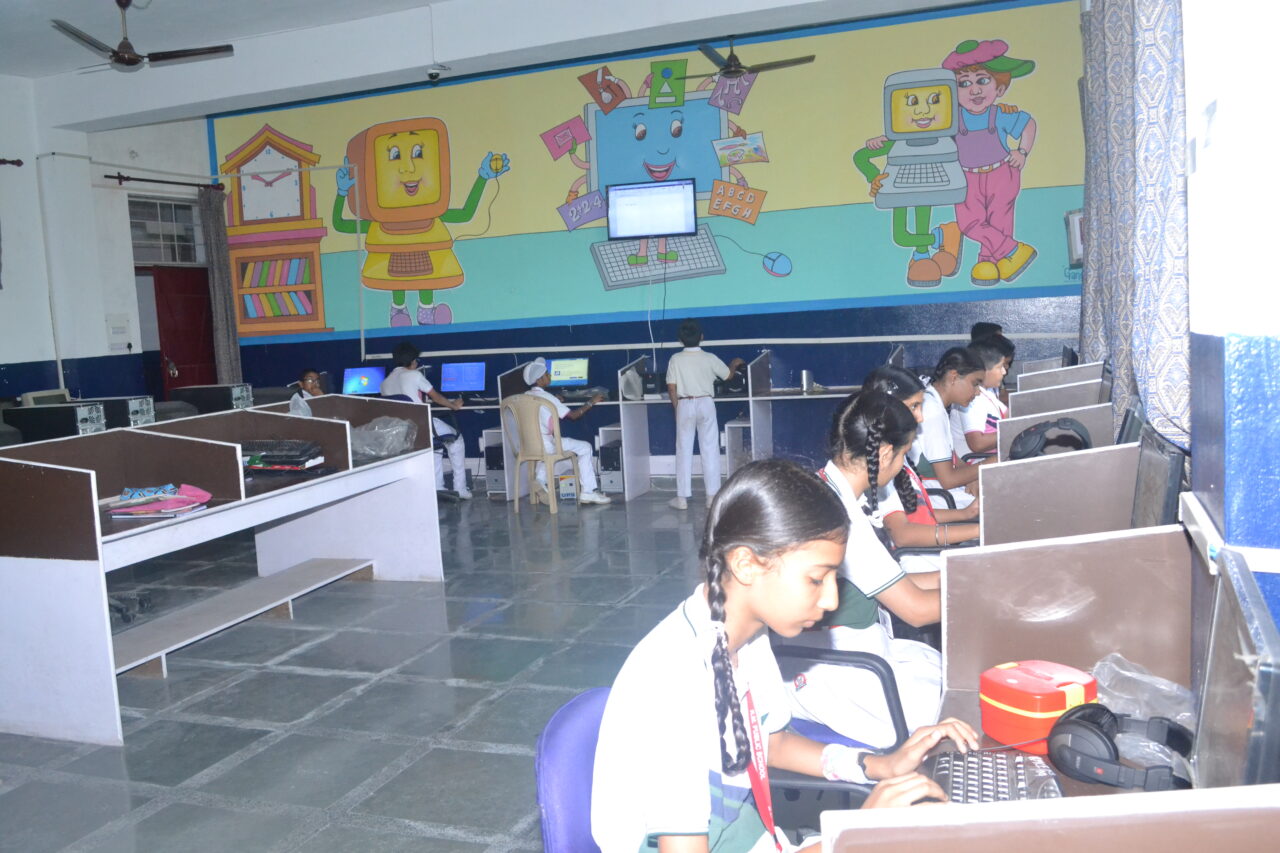 " Learning By Doing Is The Most Effective Way of Learning"
To cater to the latest "Computer Education" need of the students, the school has well equipped computer labs with the latest technological  accessories and equipment based upon dedicated broad band "Internet" connection.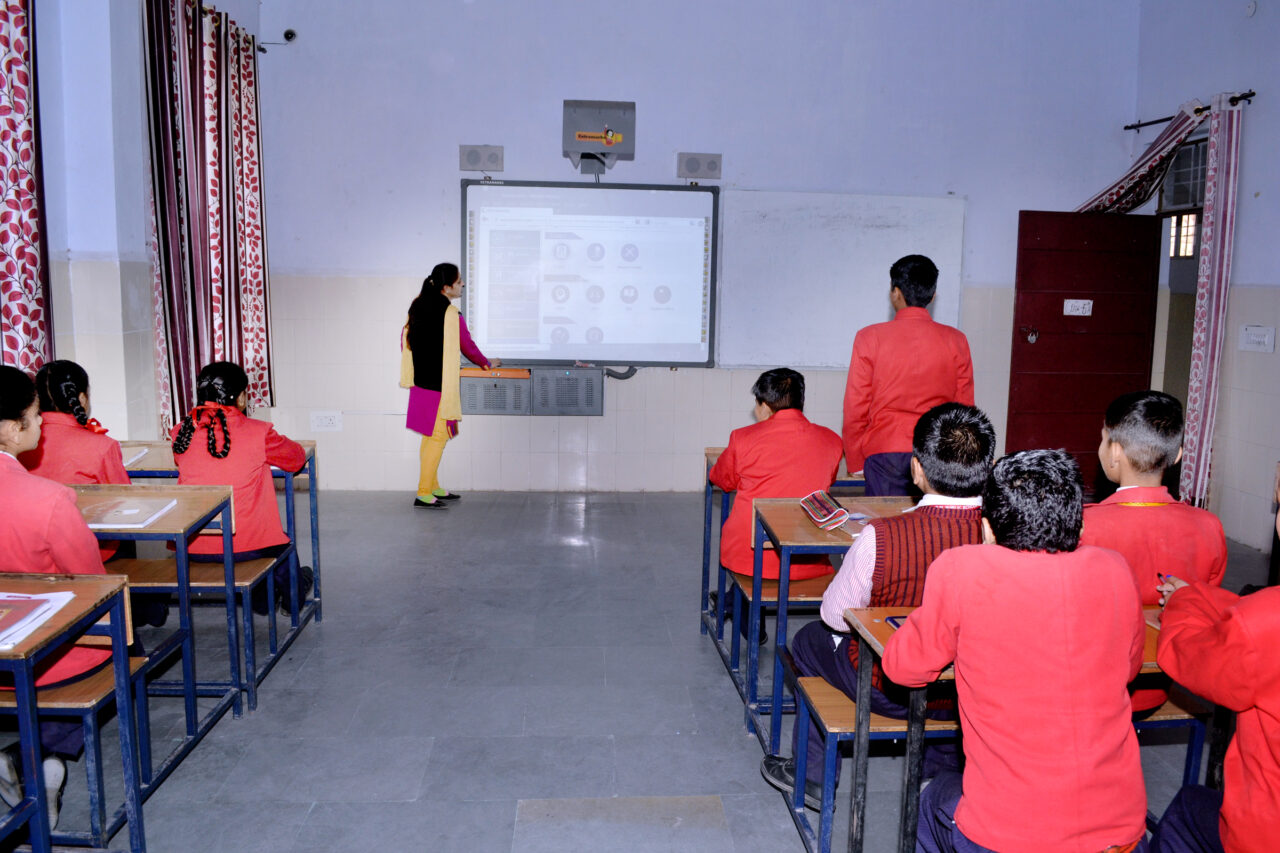 Interactive Class Rooms (ICR's)
The school has Technologically well- equipped  classrooms with Interactive Boards & Plasma TV's to make the day-to-day "Teaching – Learning" process more interactive, interesting and effective. Equipped with latest "ICT" tools, the class room teaching helps to understand the difficult concepts, develop their  interest in various subjects, satisfy their curiosity and make the classroom learning lively and fascinating. Smart class programme is run through a "Knowledge Centre" which has a repository of over  thirty five hundered (3500) " Digital Content" in different subjects in the form of presentations. Animations form designates, video from Britannica "Encyclopedia" and Discovery channel etc.
"All work and no play make Jack a dull boy"
We believe that "Academics and Sports" are compatible and complimentary in realizing the child's full potential.
We offer a wide range of "Games and Sports", So that every student/ child  can find at least one in which he / she can excel.
Their games and sports can broadly be clubbed under following categories:-
Indoor Games – Badminton, Table Tennis , Chess , Carom Board , Kick – Boxing , Matsogi –Do , Karate, Wushu , Speed –Ball
Outdoor Games – Basketball, Football, Swimming, Volleyball , Cricket, Tug Of War, Sketes ,Shot Put , Discuss Throw , Javellin, Athletics , Kho-Kho , Kabaddi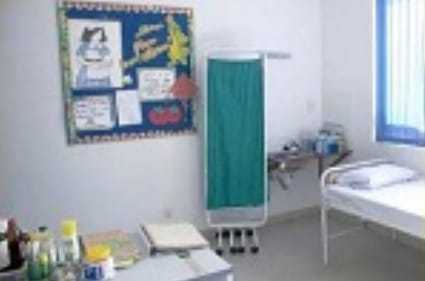 The School infirmary is looked after by a qualified nurse. Medical "Check-ups" of students are regularly carried out, and a record of it  is maintained. If the doctor feels that a child needs special "Medical Attention", the parents are informed of the same.
Parents are requested not to send sick children to school to attend classes or appearing for examinations. This is in the interest of the child as well as his /her classmates ,Medical certificates must be submitted so that child's results are not affected.
All parents are requested to impart Health Education to their children.
Annual "Health Checkups" are conducted by the "School Management".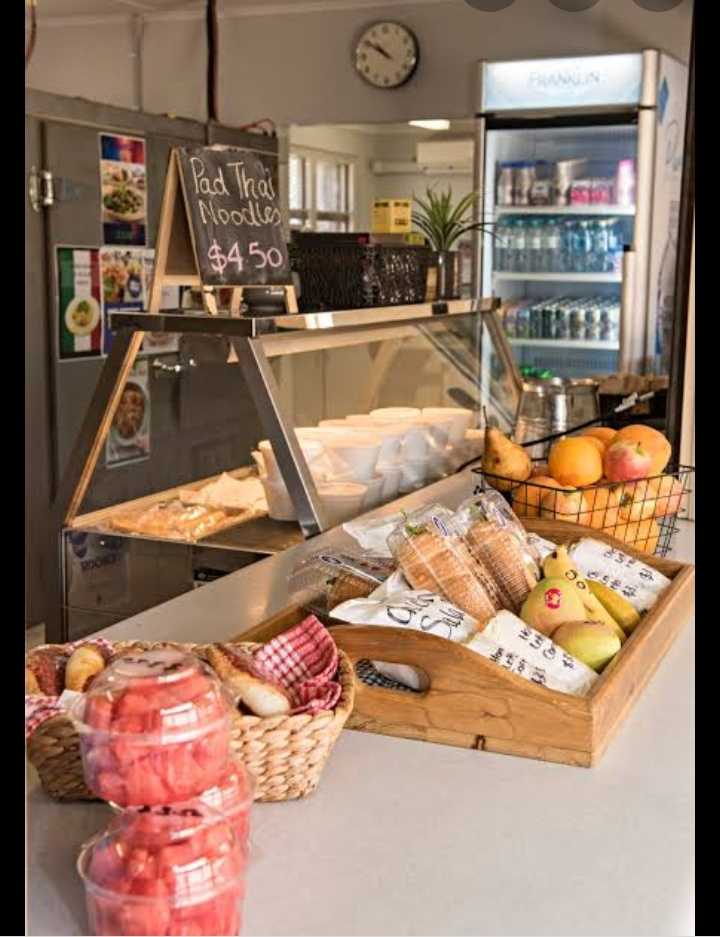 A Nutritious diet is essential to healthy brain development in children, which is very important to good learning and having good eating habits and balanced diet supports children's health and well being .
The school contacts the best suppliers for the fulfillment of hygienic refresh ment / eatables for needs of the school children.
"Swimming is called the "Perfect Exercise"
Through swimming one can gain muscles in all parts of body and articulation of bone joints for effective body movement and activity.
School has a huge swimming pool in school premises.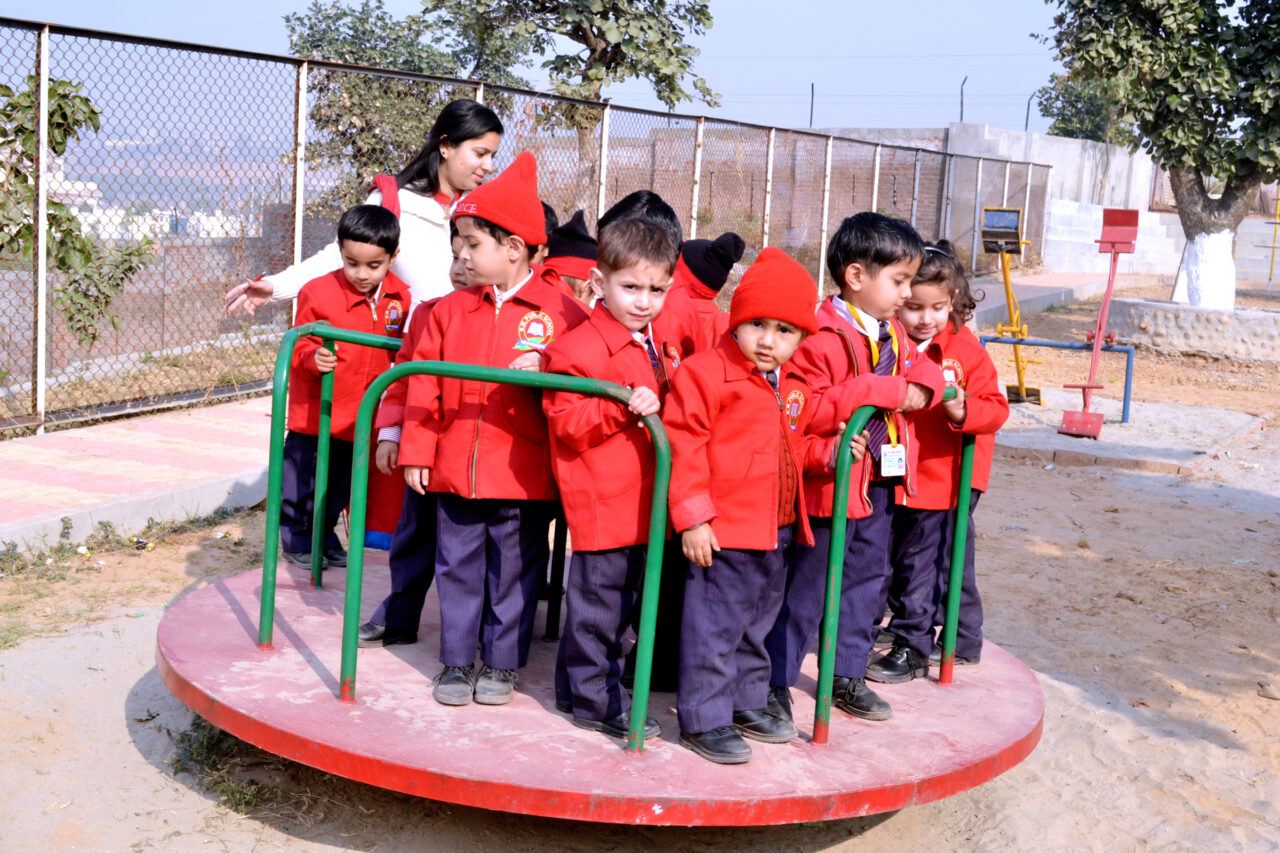 "It is the place where children mostly like to go and they feel refreshed there" The school has a children park and has benches to sit , swings, see- saws, Train Riding, and a Foot – Path to walk on.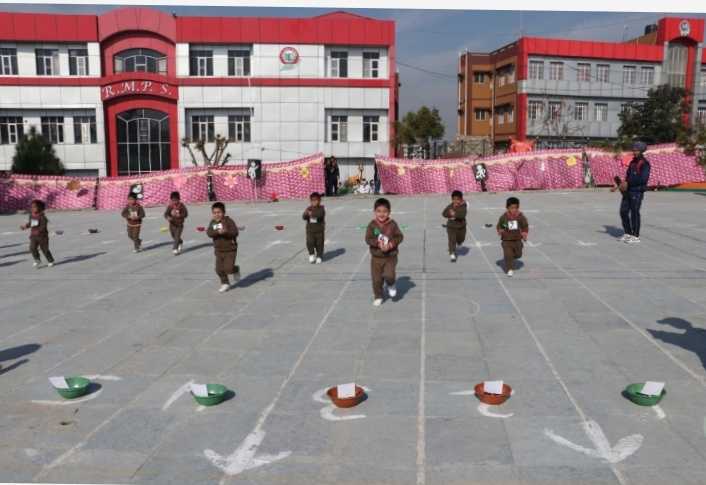 A  play ground is a place in the school where the children play a number of games including indoor and outdoor games.
The school has a big play ground. It has number of playing accessories and it is used for the morning assembly too.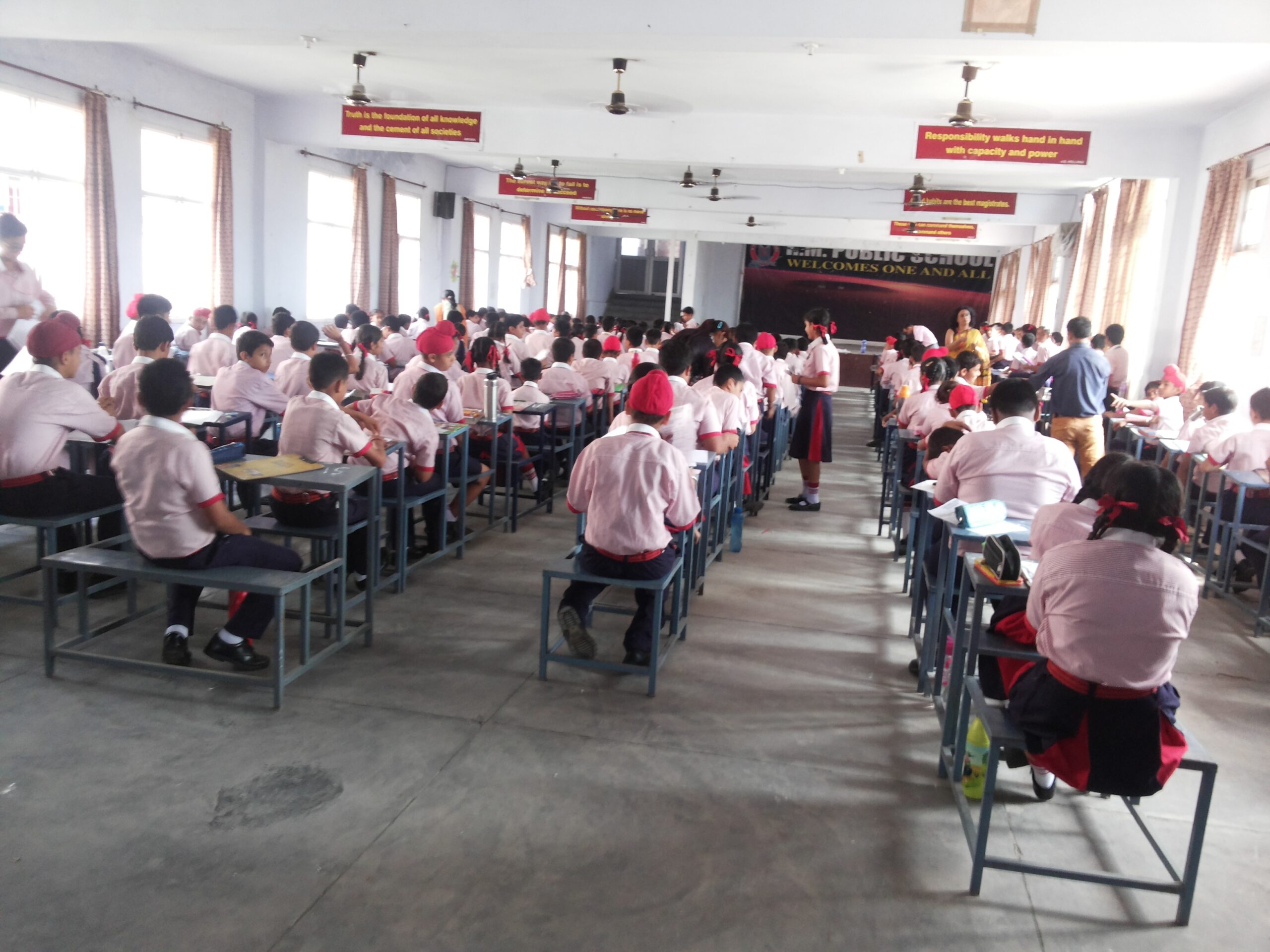 The School has spacious and ventilated "Auditorium" is fully equipped with all the requirements needed for a perfect "Auditorium" like stage, sound system , ample space for student to feel comfortable .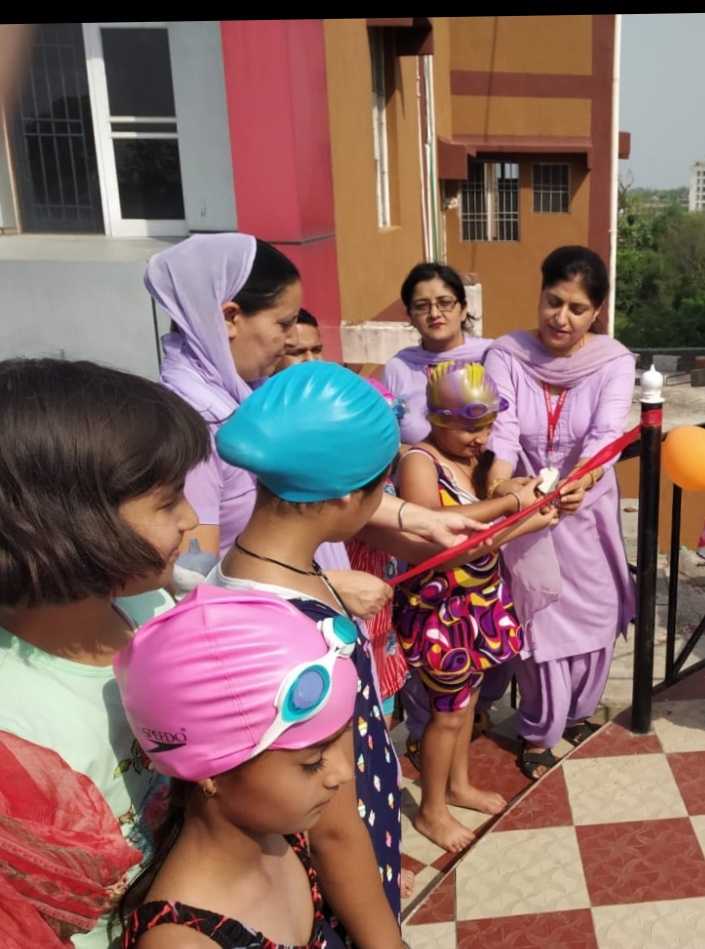 "An idle brain is the devil's workshop"
"There is nothing parallel to the excitement of heading off to summer camp".
summer is the time for children to take off from the regular chores of going to school and remaining busy with the curriculum so the summer camp is in another way an opportunity to acquire certain  life skills while having fun.
The School organizes summer camp on regular basis to keep busy the student's minds with "Academic Aspirations" during vacations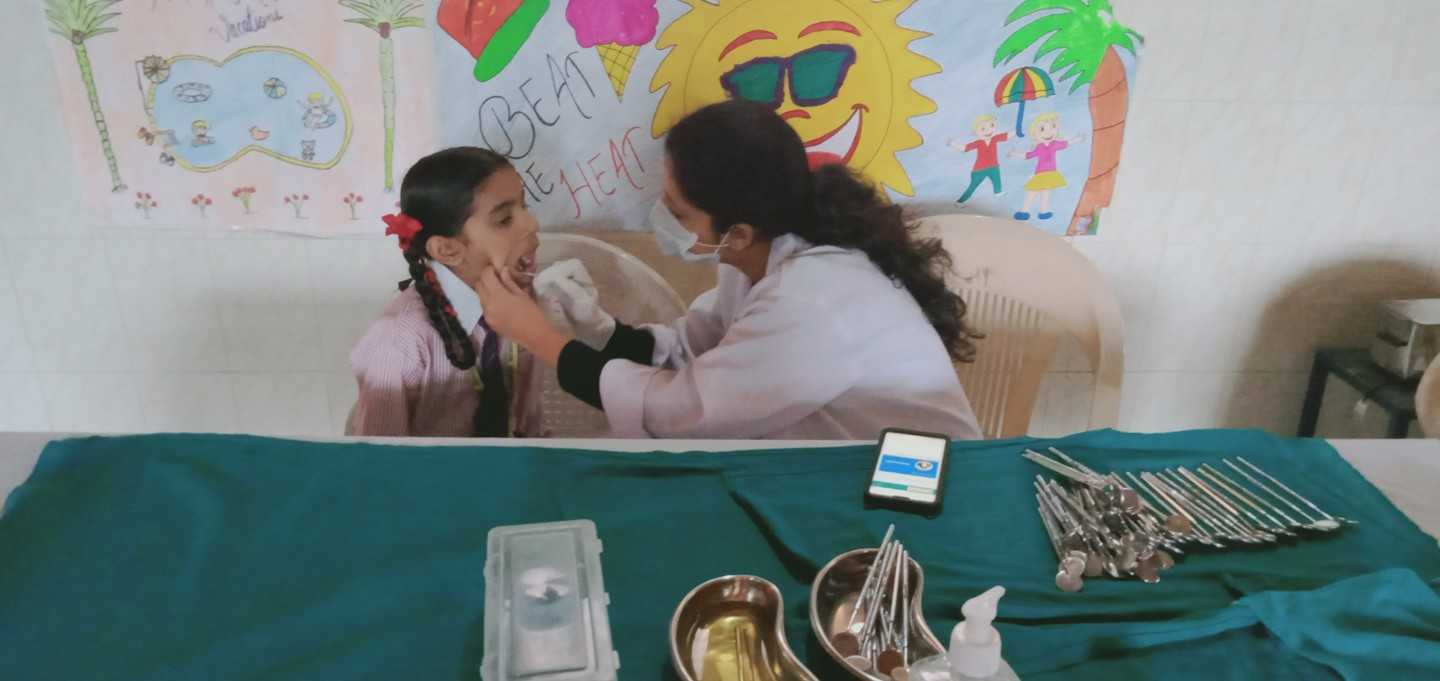 "Health is wealth"
School conducts health checkup by experienced doctors at school premises to keep  school children away from the diseases.
"Religious festivals can be celebrated  with  the objectives of cultural peace and religious harmony" The school  is celebrating all the religious festival with great enthusiasm.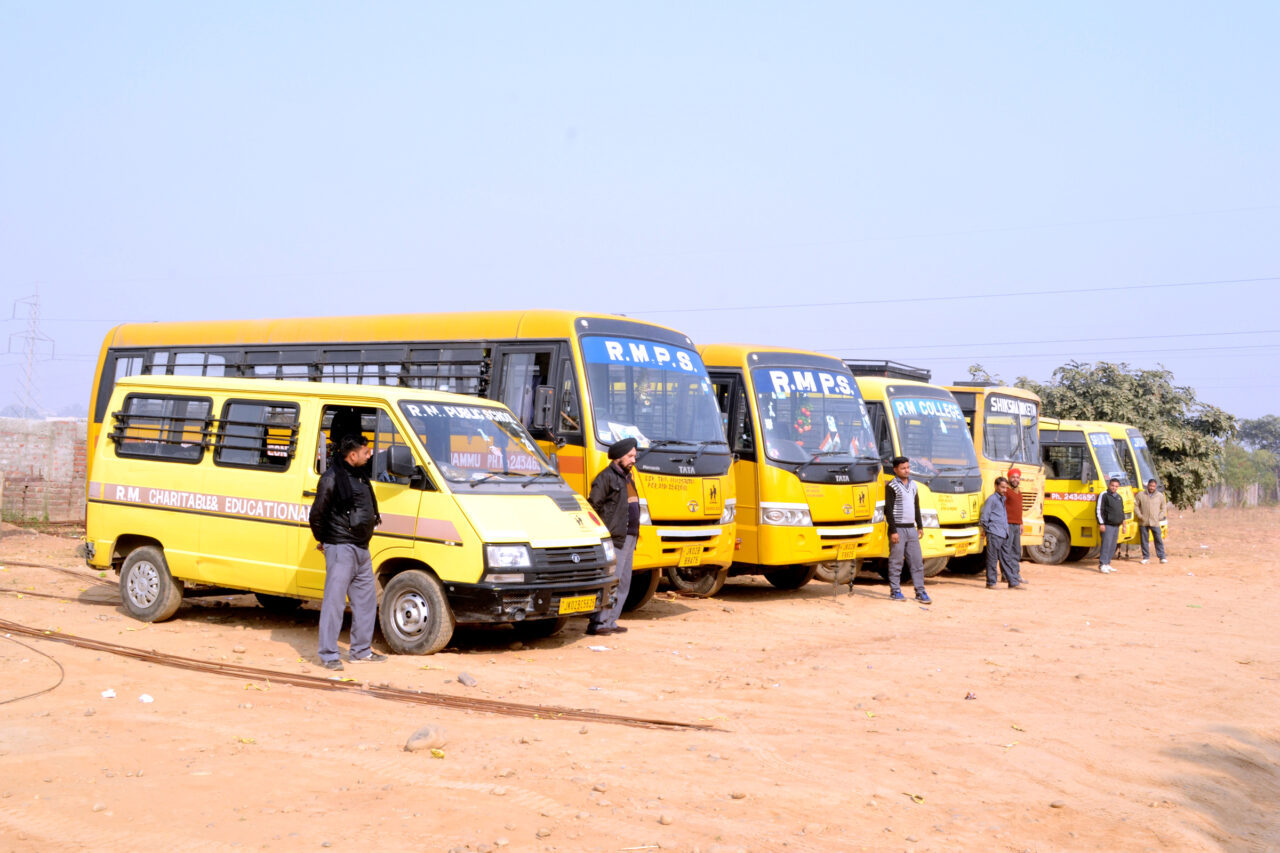 The school  has "Safe and Secure" bus and van transport facility to pick up and drop all the  Day – scholars at their "Scheduled Stops".The parents are expected to bring their child /ward to the respective " Bus Stop" on time.         
Parents to please note  the following "Transport Rules"
No student will be board the bus without "Identity Card".
Un authorized person will not be allowed to travel by the "School Bus".
The "School Buses" will pick up and drop the student from his /her their respective stops as per the  "School Schedule"
It is the responsibility of the Parent to bring their children to  the "Bus  Stop" in  the morning and pick them from the  "Bus Stop" in  the after noon .